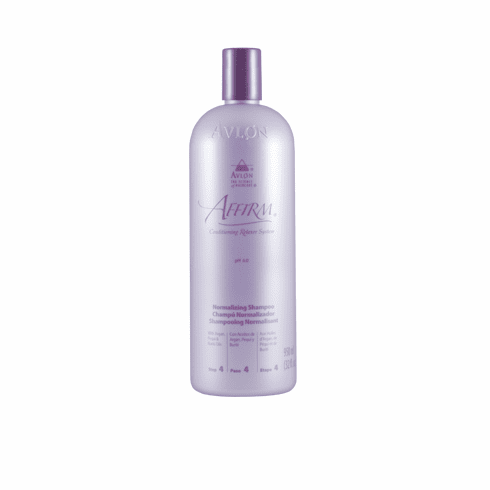 Affirm: Normalizing Shampoo (Step 4) 32oz
- Features

Affirm Normalizing Shampoo (STEP 4) was developed to assure complete hair neutralization. • Acid balanced at pH 6.0 in a detangling, concentrated shampoo formula. • Unique color indicator in shampoo lathers pink if hair is not completely neutralized. • Reduces surface porosity and eliminates static electricity. • Available in Gallon and 32 fl. oz. (pictured) sizes.

Benefits

• Produces rich lather to effectively cleanse and eliminate all residual relaxer traces.

• Color indicator turns lather from pink to white when normalization is complete.

• Insures that just-relaxed hair has returned to the normal pH range.

• Contains natural botanical extracts and humectants to moisturize hair.

• Repairs damaged areas along the hairshaft.

• Helps re-align and close cuticles.

• Leaves hair tangle-free and manageable.

• Economical to use.